Went out of Westport Wednesday on buddy's Grady White 27 Sailfish- Nice boat with twin engines that cruises at 28 knots, 4k RPM.
Had ice and bait aboard but started W of Grays Harbor about 30 miles where the fleet was chasing Salmon. Mike and Mike caught 13# keeper Chinook but I kept catching wild fish and a rock bass- Yep, we were fishing 220 down in 300' of water.
About 10 we went SW to 40 40 area, found tuna and lots of dolphins in several spots but couldn't get the Albies to bite. I had looked at the blue water chloro and saw an area NW of the salmon grid- should have tried that another GW caught a bunch of Tuna up there.
About 3 after catching nothing but blue shark we went back to the salmon grid and found only 3 boats in the area but the salmon still hungry. In an hour we caught about 12 fish but wilds prevailed. One 8# silver and finally I got a keeper- 19# after bleeding. Back to the dock about 530 and a long drive home.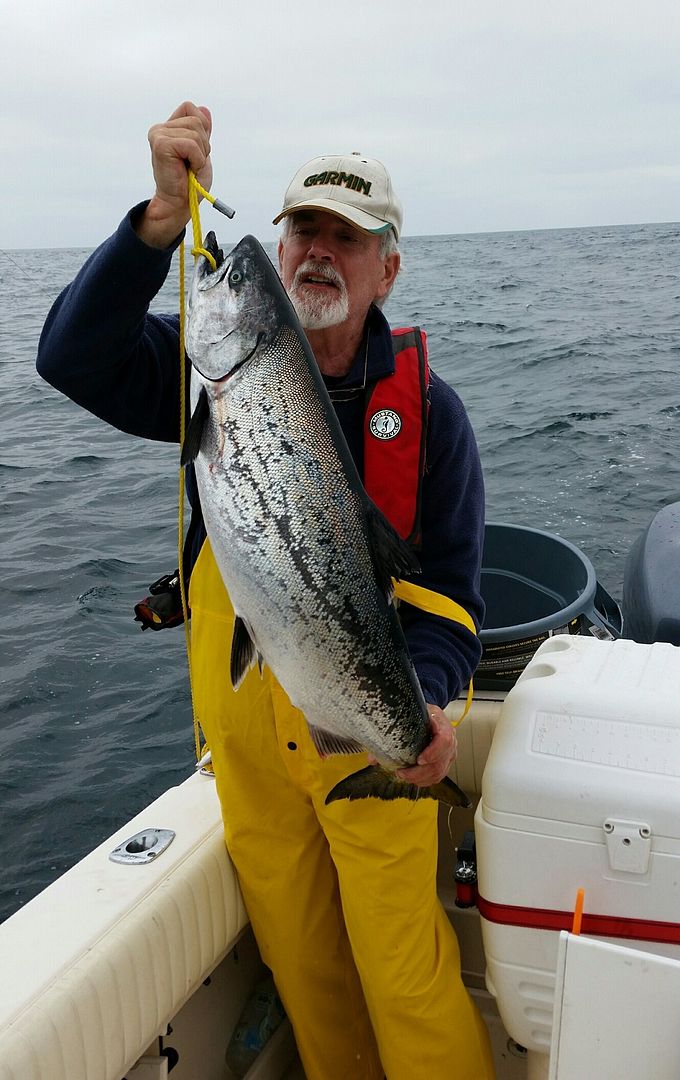 video link.
https://www.youtube.com/watch?feature=y ... pp=desktop