Of the 15 (16?) ELK I've taken about 8 have been taken from a tree stand. I know a lot of Western hunters feel they have to out chasing to be hunting but...
There is a whole lot to see while waiting on the Wapiti to water.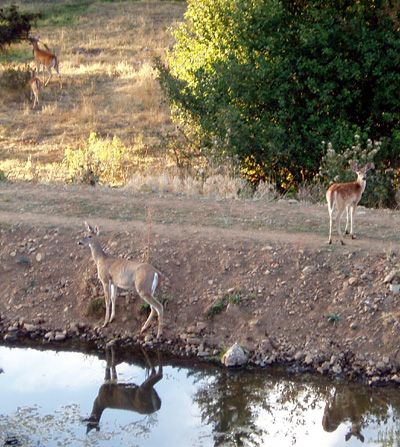 Camp Robber Gray Jays will flit lower for 5 or 6 times checking out the area before finally gulping a couple swallows- then the next one will repeat the process.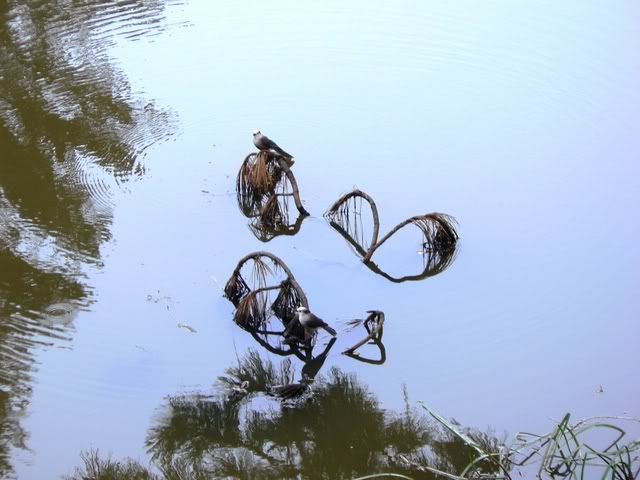 Make sure you practice shooting while seated as well as standing- ELK can sneak in quite quietly.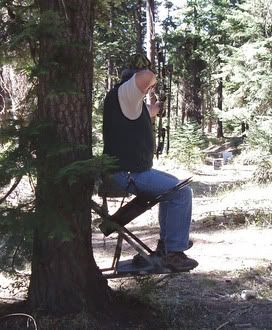 Blending in with a nice background is preferable but my buddy Mike had 47 elk pass within 30 yards of this tree -a couple within 10'.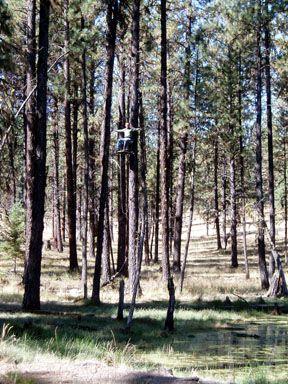 Here's one of the bunches. The cow laying down had the white fletched arrow in the water pass through her.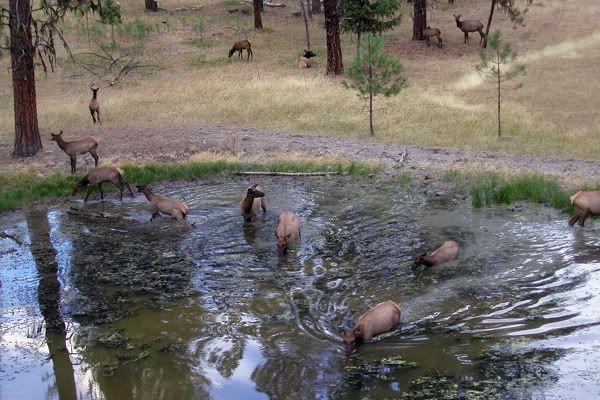 Don't forget your camera and to post some pictures for us!!