A few months back I posted a thread on BowCountry about my arrow holder and how it didn't fit the contours of the riser shelf as it is hard plastic. This is a trophy taker arrow holder that is shipped with the trophy taker rest.
Trophy Taker arrow holder
It was advised that I go with a flexible arrow holder made by Sims (rubber) or a Trophy Ridge (foam). I picked up a Sims arrow holder and now am finding that because of the contour that gap is decreased so the arrow does not have any room to seat into the holder.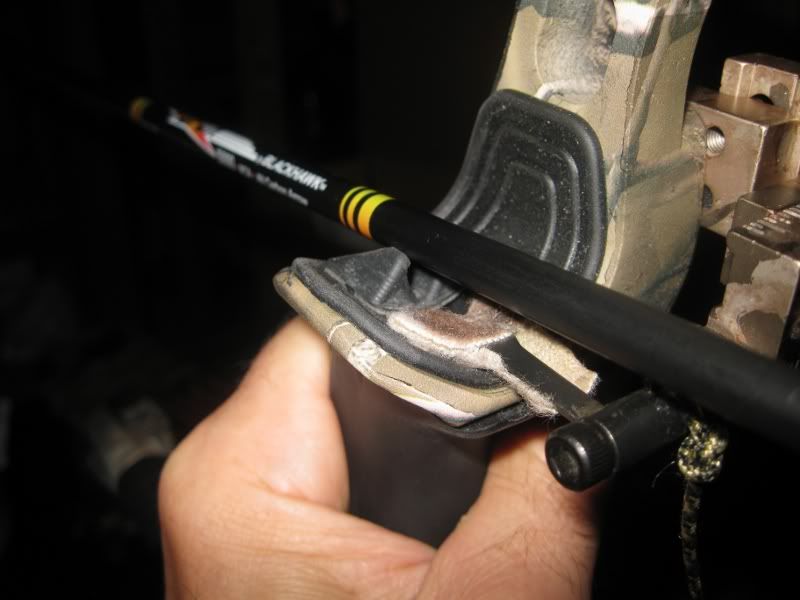 Sims arrow holder.
I could take an exacto and split that thing in half, lengthwise, and then move each component apart from each other. Just an idea. What do you all do? Is the Trophy Ridge the answer or will that end up doing the same thing as the Sims.