Installment one
I had hunted NW Colorado in four previous seasons and knew that I'd like to be back in that special area where hearing ELK bugle would be a regular occurrence. When long-time hunting buddy Mike started talking with the brothers who had invited us to hunt with them previously it was early 2010 and I had some medical obstacles to overcome. My left knee had been getting worse since the cartilage was removed in 1962 and was grating bone on bone. Additionally my lower back had degenerated discs and was crooked and fused that way. Riding a large horse like I had in 2006 was very painful.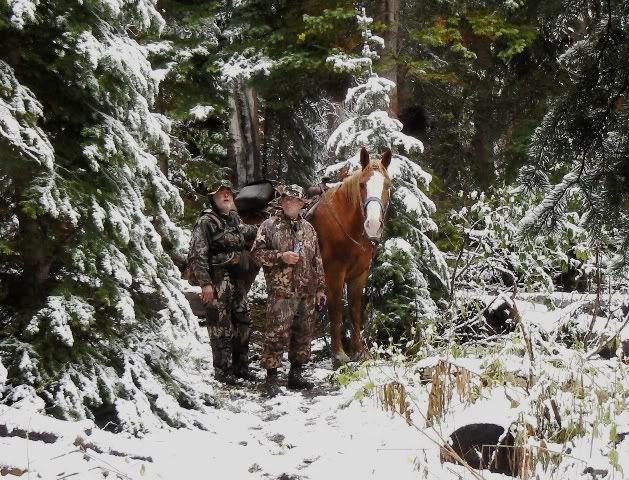 Additionally Bandaid was an avid hunter and loved to be in the woods even when she couldn't hunt as evidenced by our Montana and W WA ELK hunts last year and NE OR the year before. I knew her knee and shoulder problems would not allow her to get in condition to handle the 8500' altitude for camp and as a guest I didn't have invitational rights to bring others.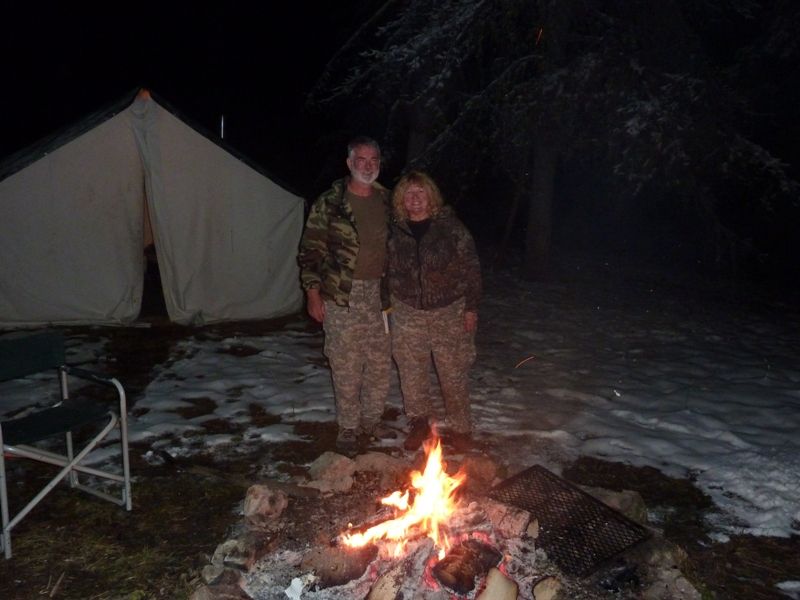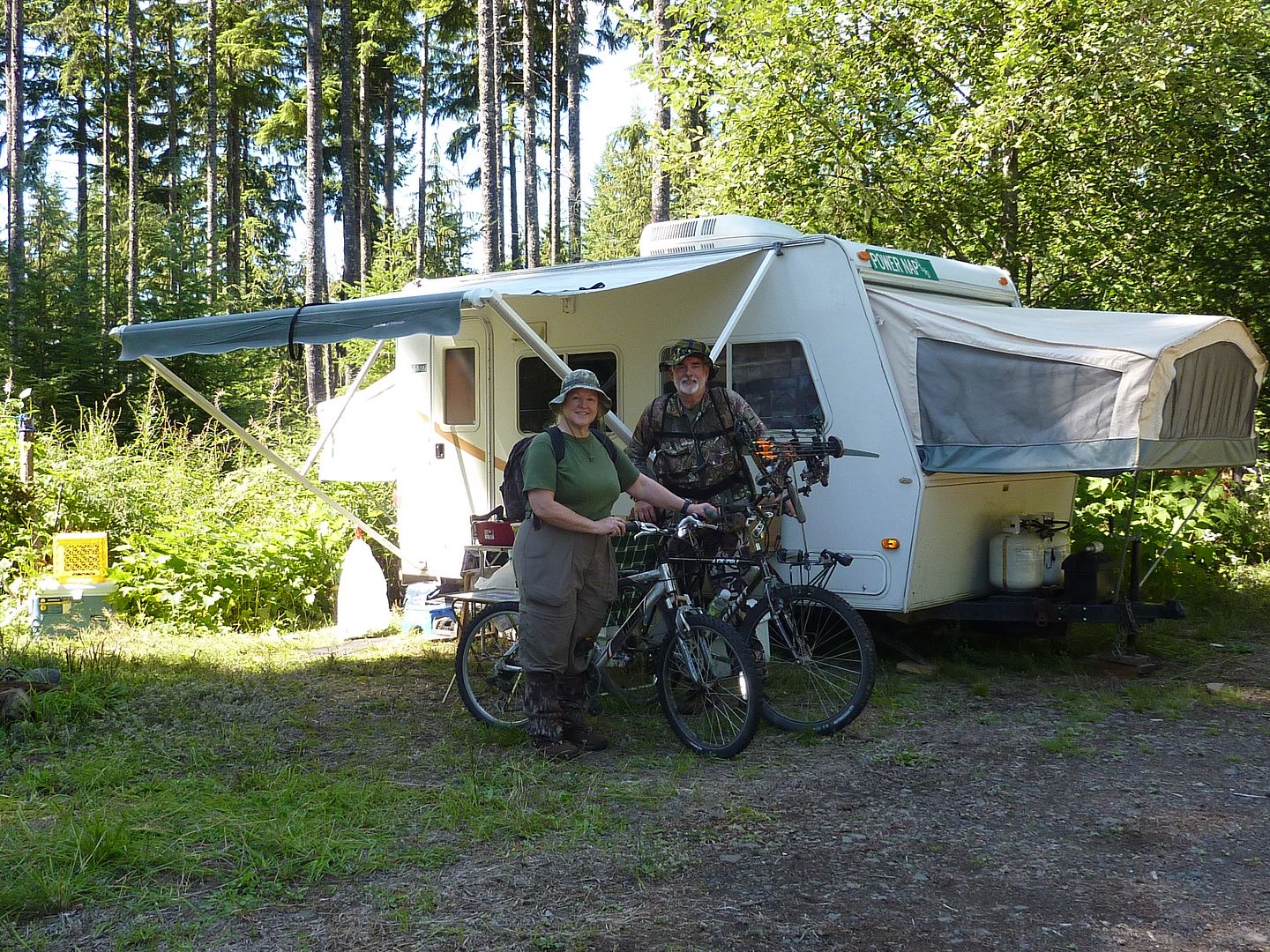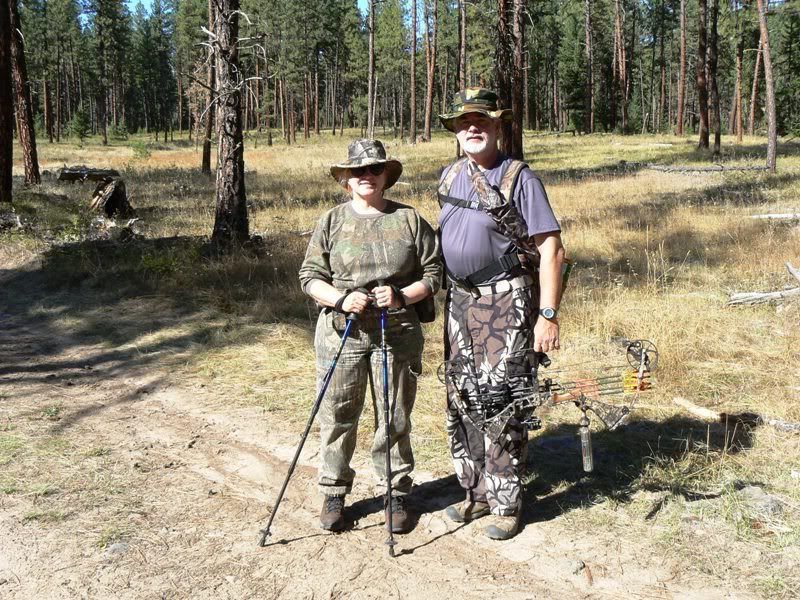 After meeting with the orthopedic surgeon and verifying the recovery timeline made the hunt possible I decided to apply for a draw tag. Back fusion surgery in February then knee replacement in May with a lot of rehab conditioning made somewhat easier by the goal if seeing the golden Quakies in September. Having an in home nurse sure is helpful in my recovery and general well being. Finally, the tag arrived in the mail and the hard work at physical therapy three days a week for 2+ hours picked up intensity- sweating for a cause is a good thing. I was getting stronger and losing weight too. I was determined to stay below 200# after reaching that goal for the first time in 28 years.
Mike and I had a lunch meeting with brothers Dean and Stacey and found they had coordinated to get access across a ranch to the National Forest boundary and we wouldn't need to use rental horses this year. Getting Bandaid's ATV prepped was now a priority. I found a ATV cargo trailer and figured a way to load everything on the ATV trailer.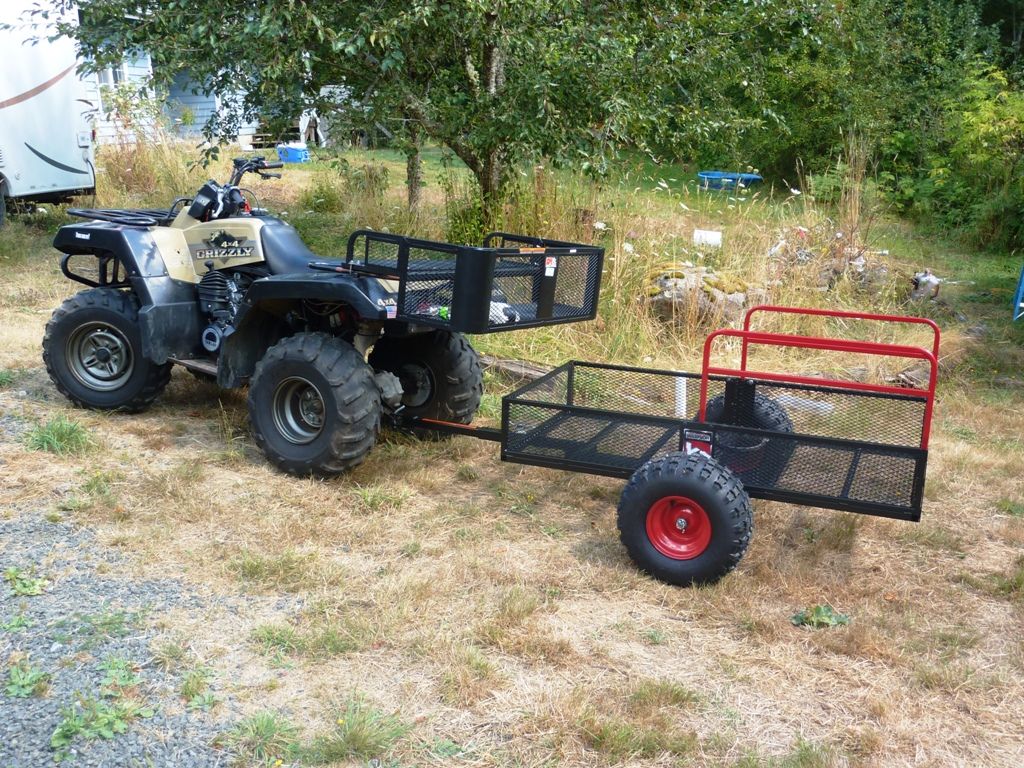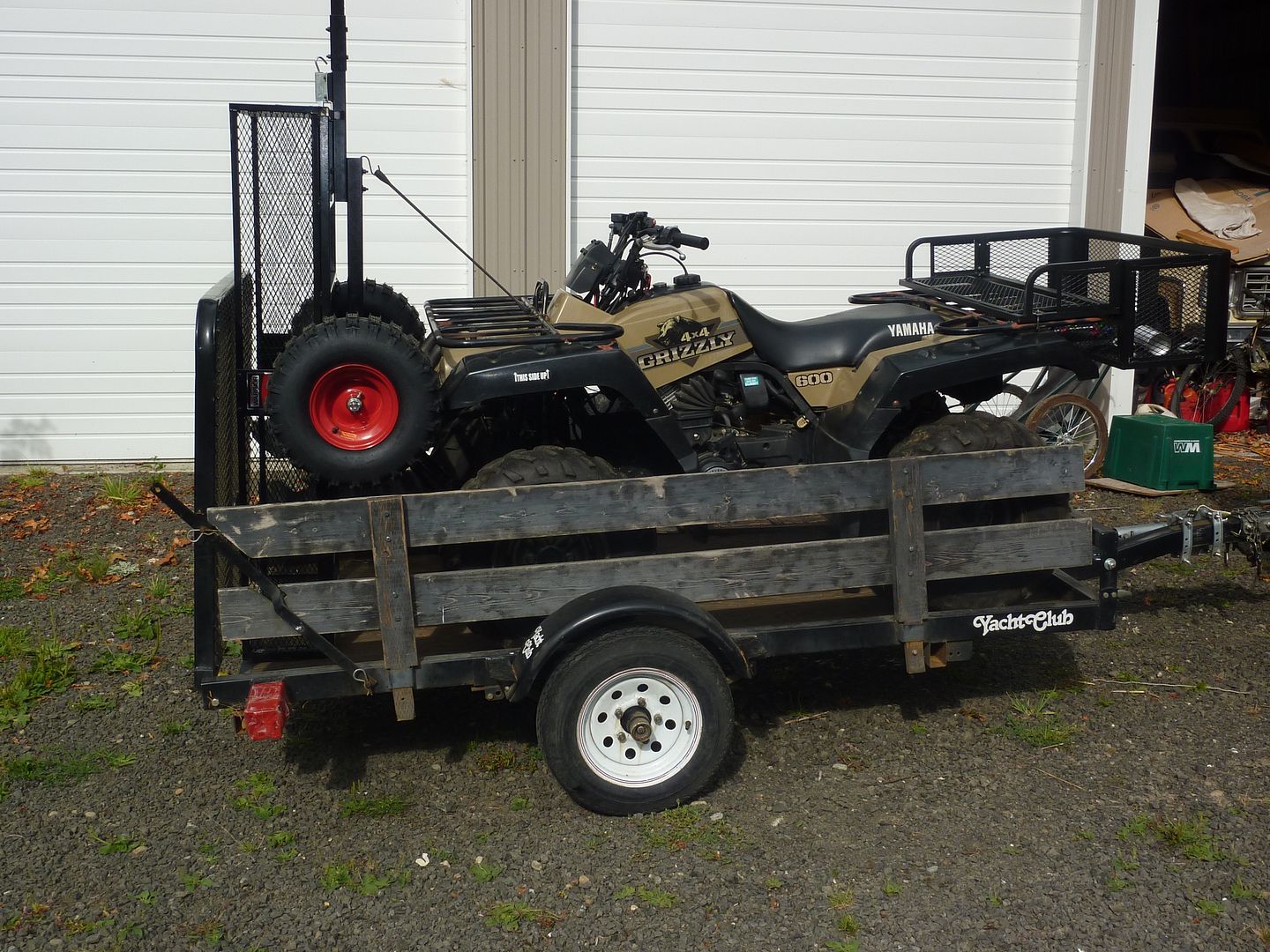 20, 30, 40, 50 yards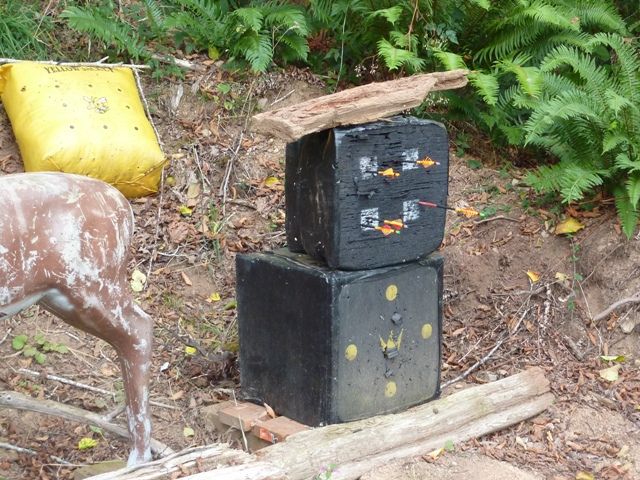 Shooting the bow, walking hills with a pack was interspersed with getting the house painted and the roof replaced. Soon it was time to get things together and head east. Craig Colorado is about 1150 miles and we started out at 0500 and made it into Wyoming before spending the night in Little America. That put us into Craig about noon the next day to get groceries, organize things and spend another night at 6100' getting used to the altitude.
The view from the valley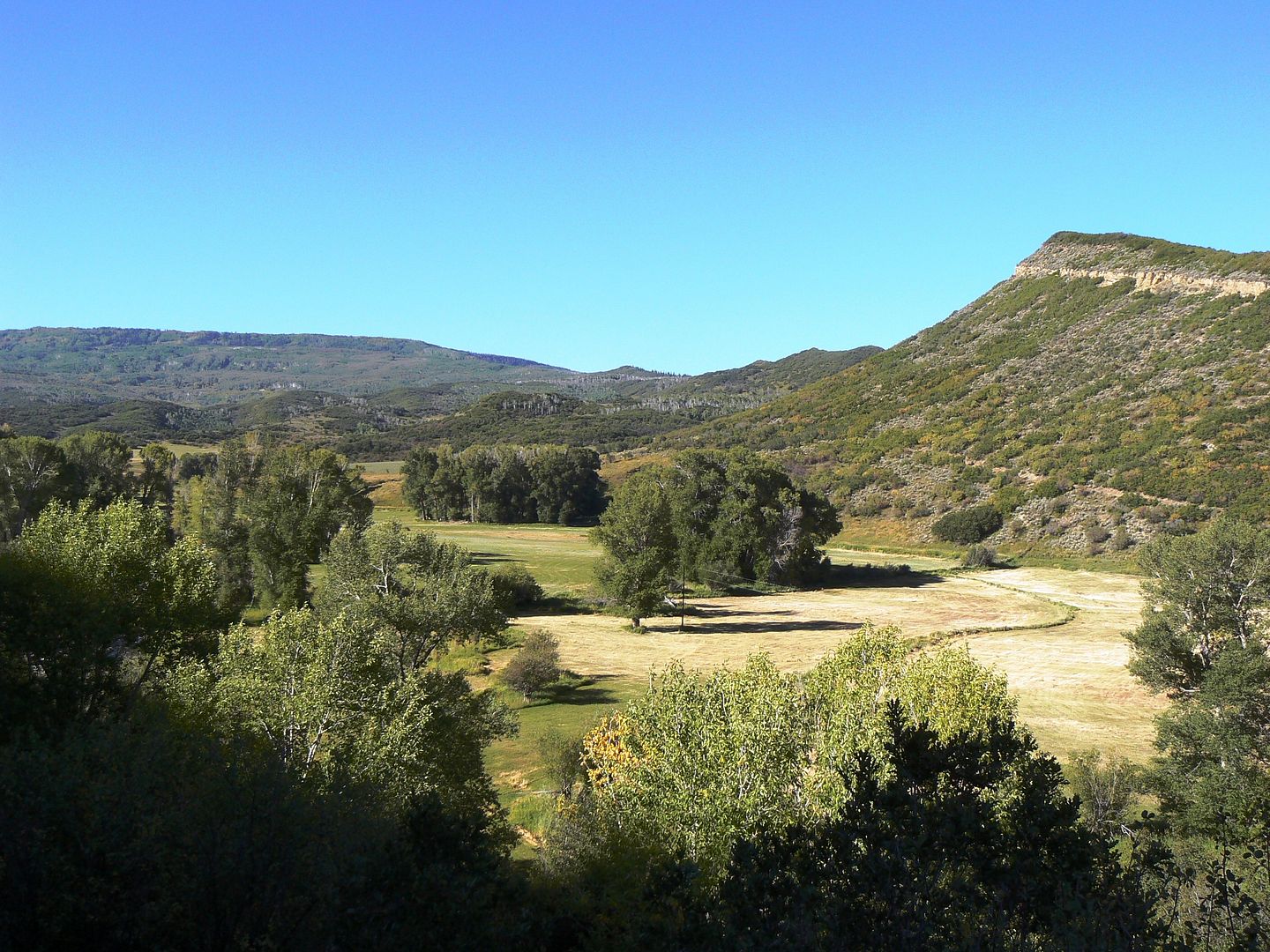 Camp will be near the top of the ridge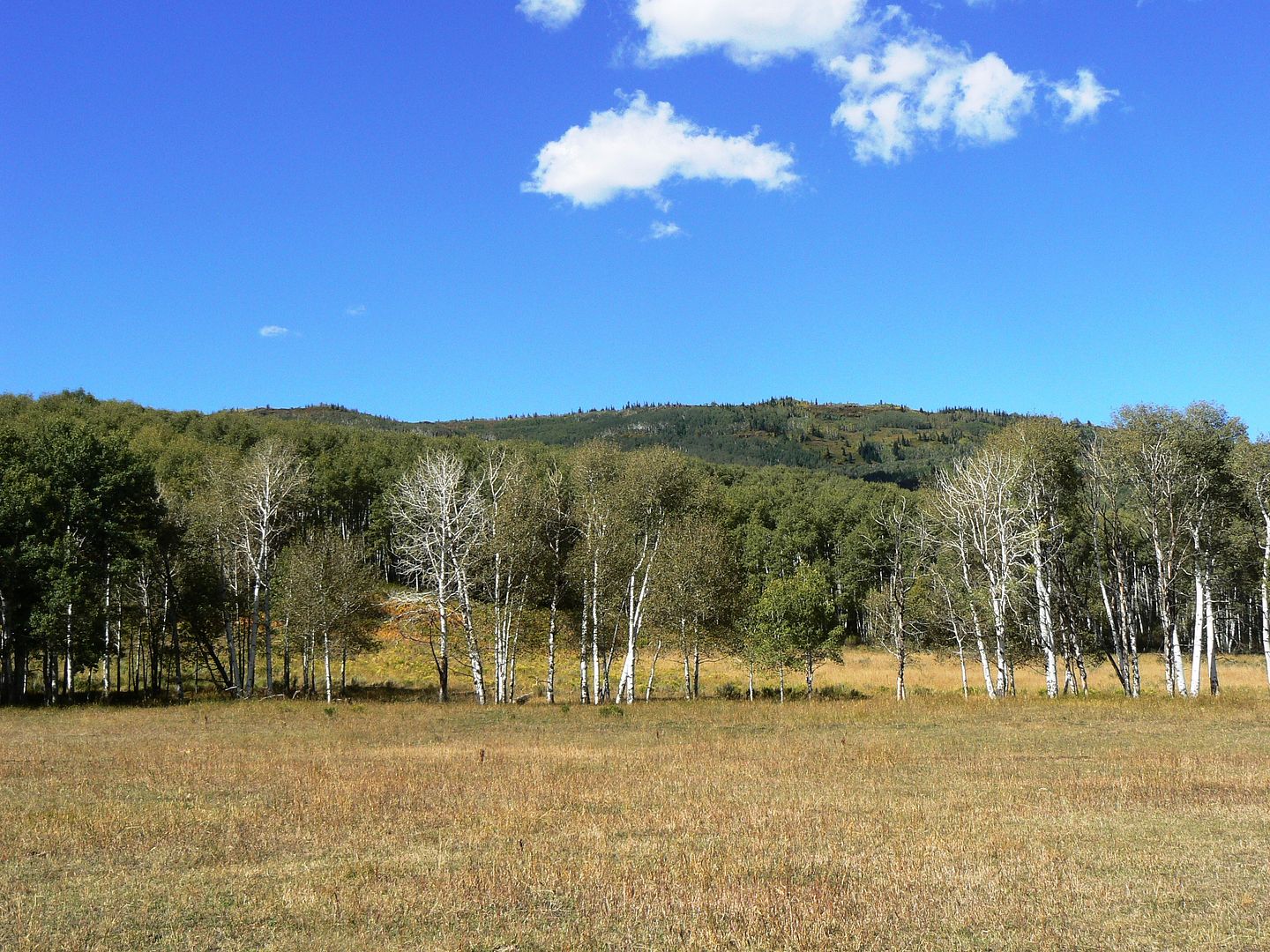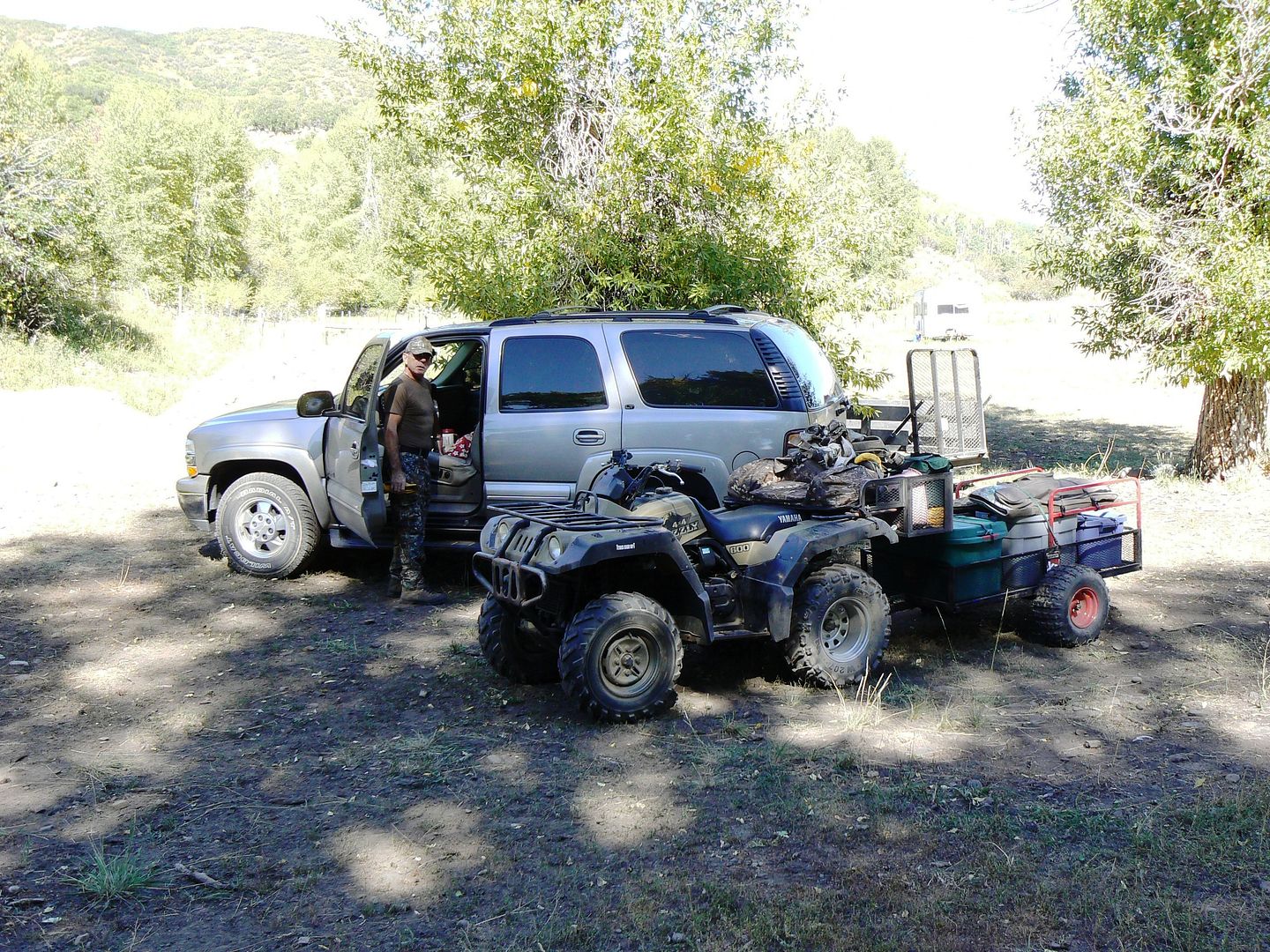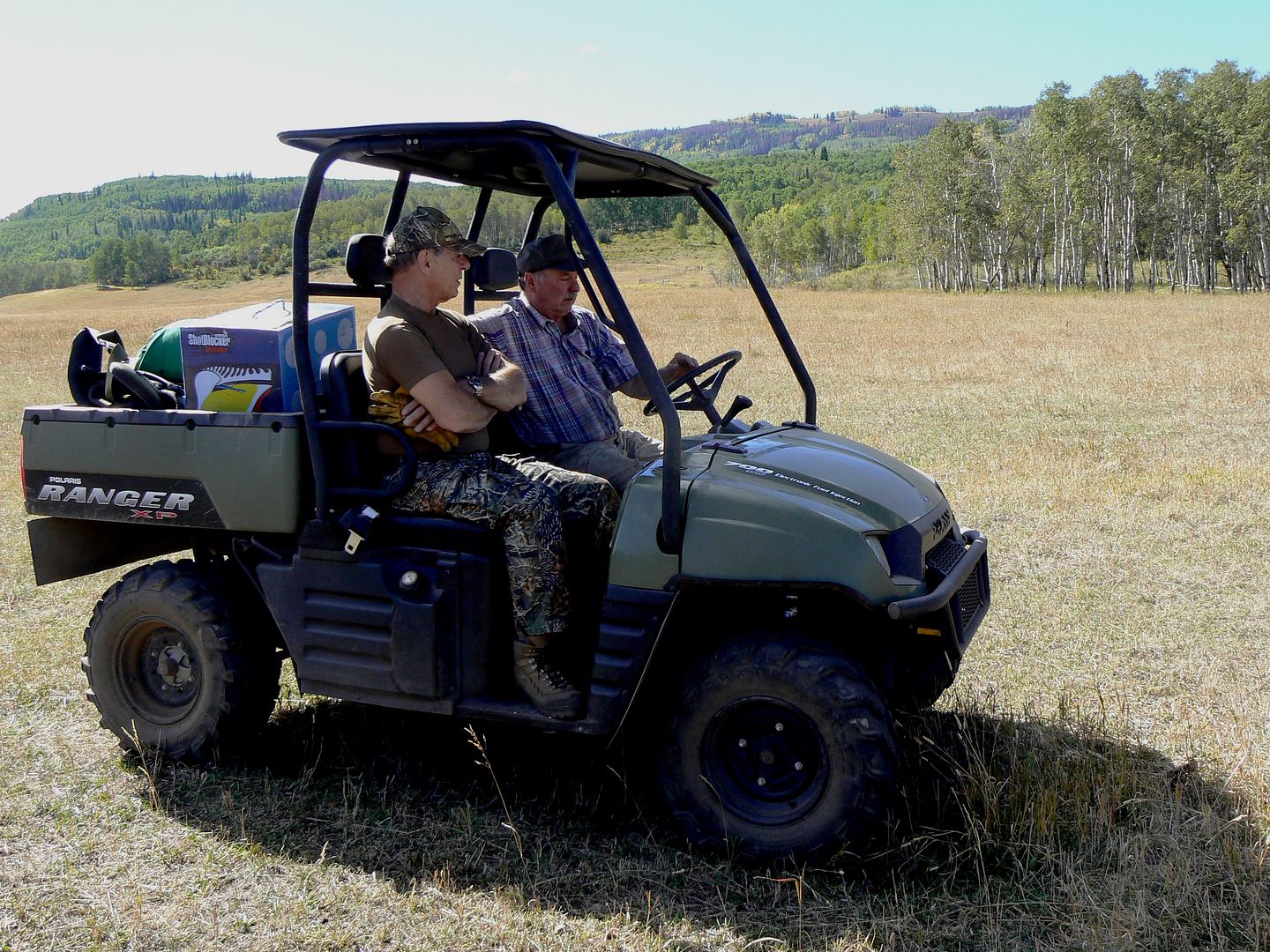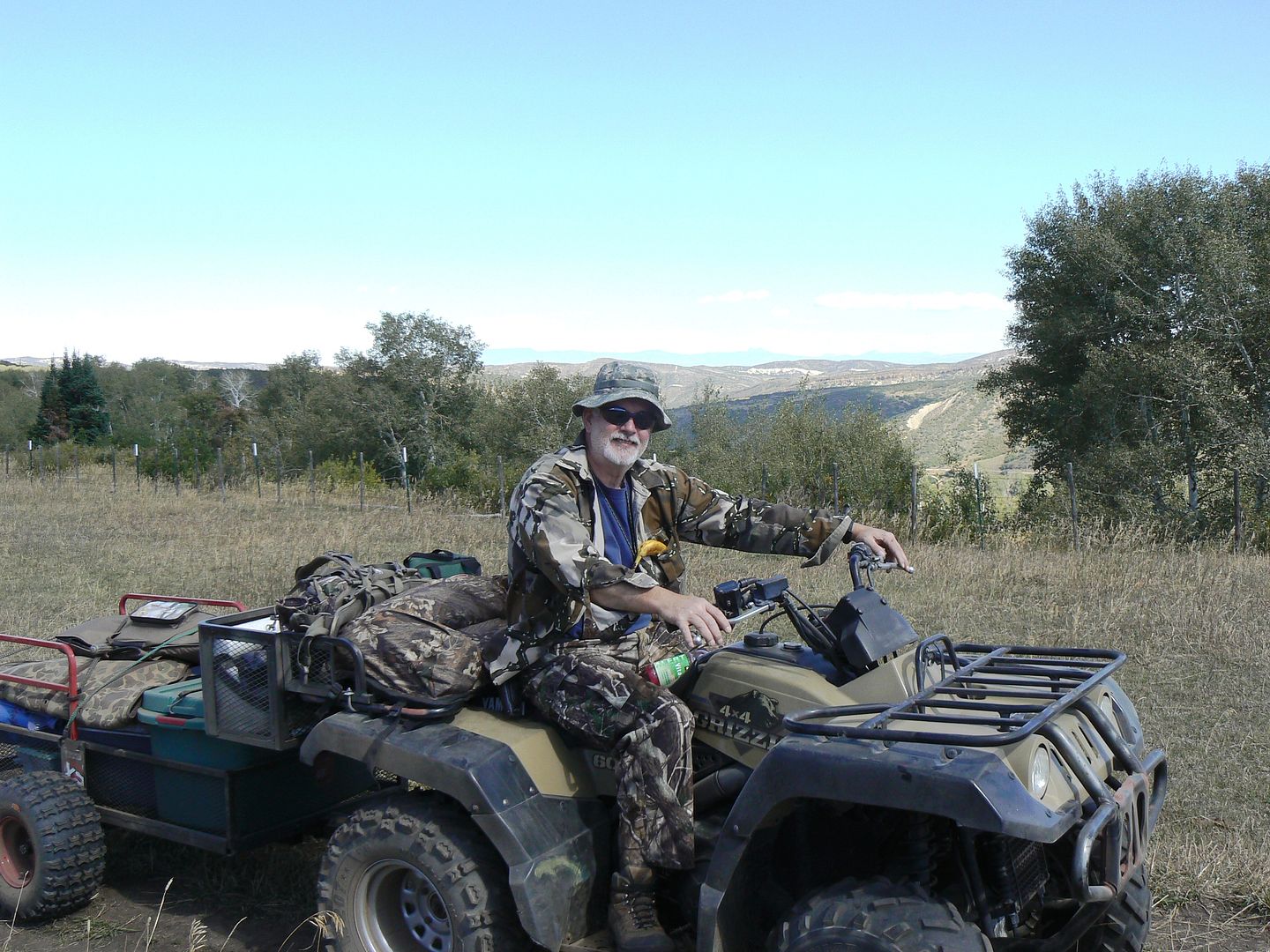 We met the ranch owner the next morning and he drove his Ranger ATV up the nearly 5 miles to the forest service boundary. The Grizzly 600 would be parked on the ranch and our gear packed up the hill to the campground. Climbing the hill with a pack was done in short sections- walk 20 yards stop and gulp air- repeat numerous times. My pack was considerably smaller than Mike's.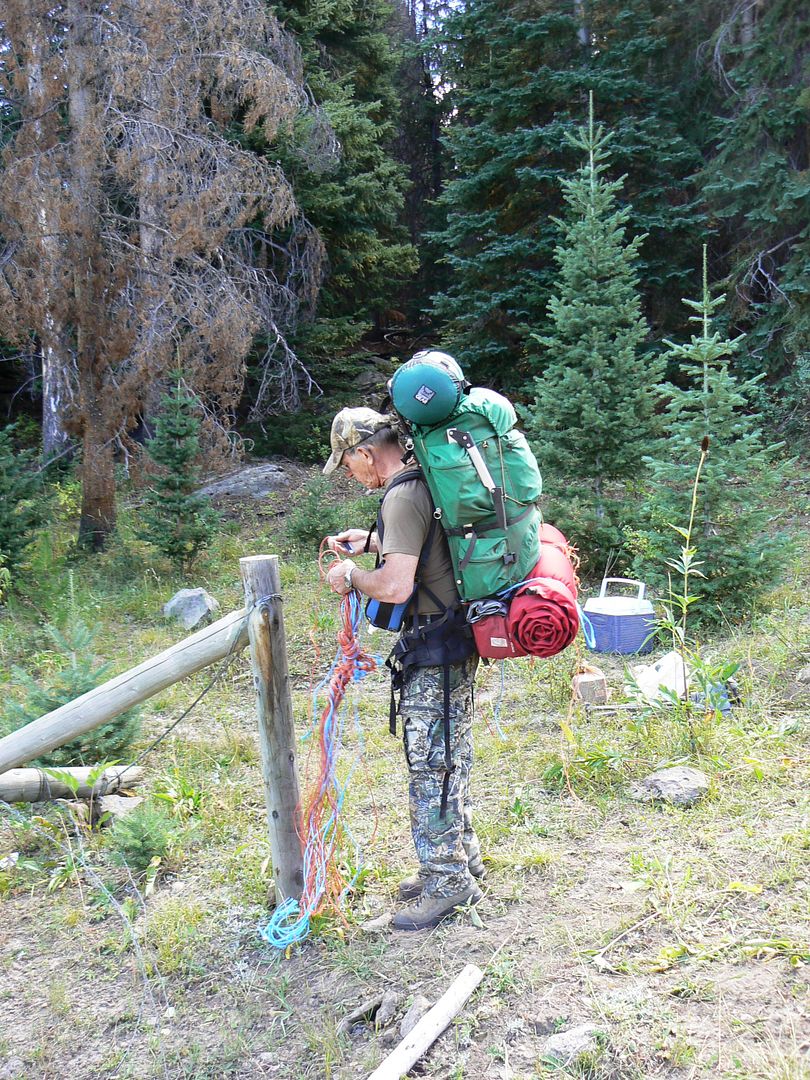 Camp in the Aspen grove.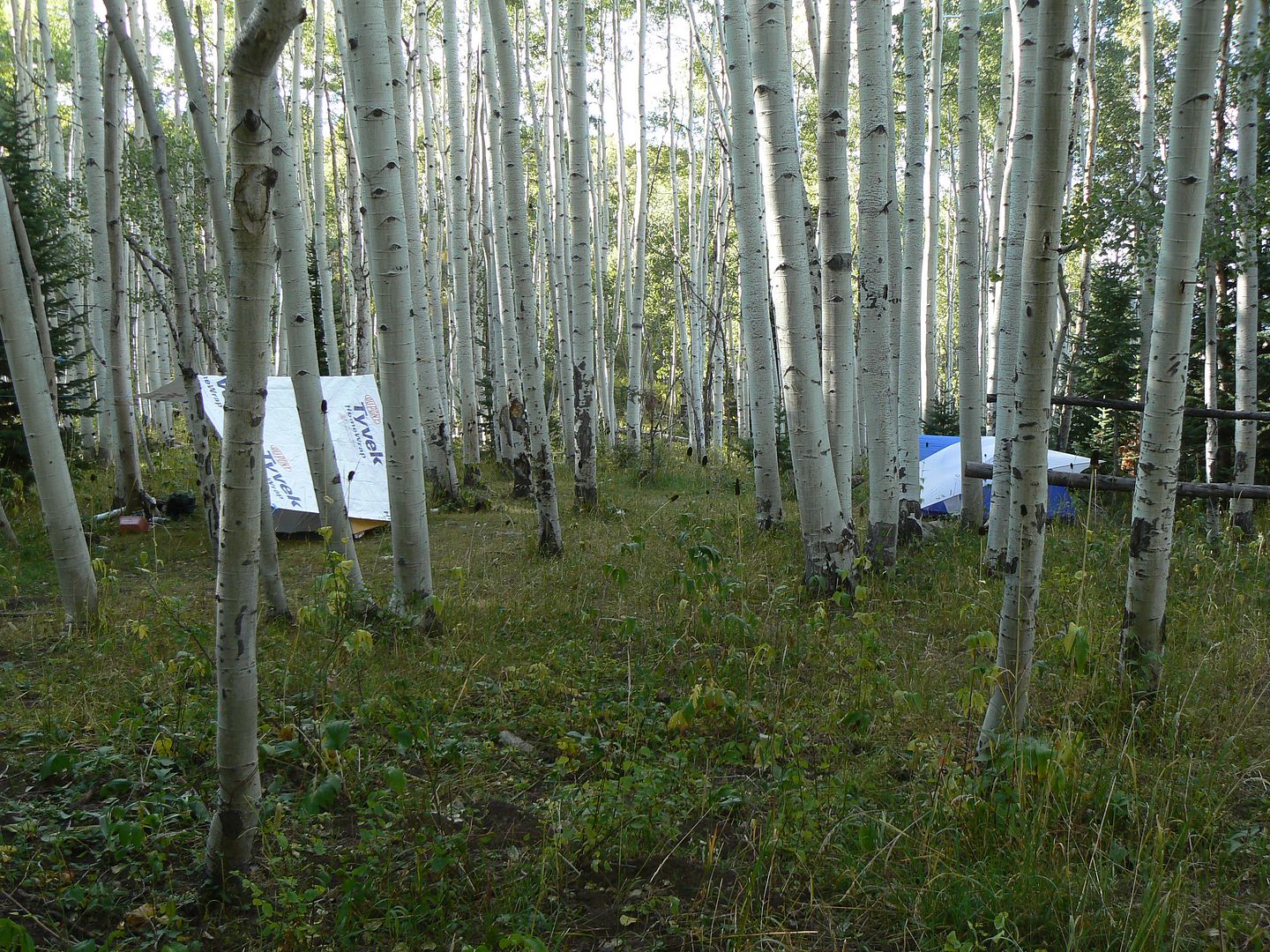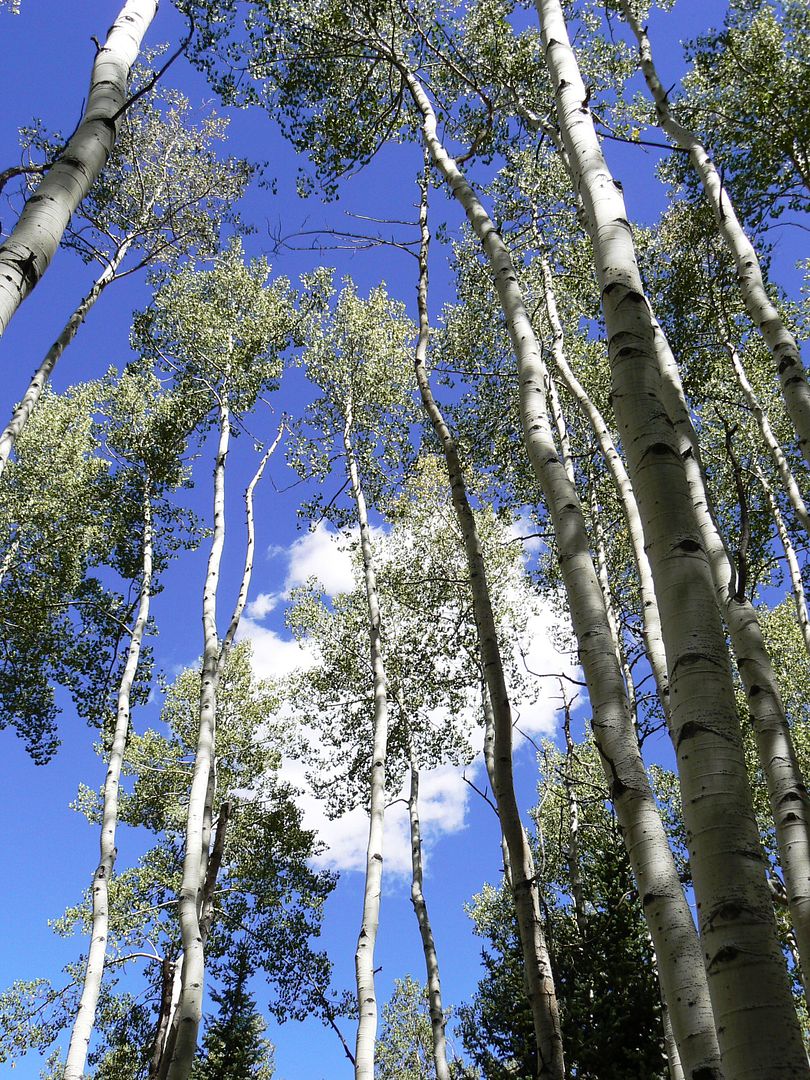 After getting set up it was after 6 and Mike said he was tired and sucking air so I went out solo just over the ridge behind camp to see what I could see. Shortly a spike bull fed through the tree and circled back toward me getting about 50 yards away. He did not respond to my cow calls and after calling for a while I went back down the slope to camp in the darkening shadows. After a cup of noodles soup we crawled into our tents.
Laying on my air mattress we were serenaded by a growly bull ELK bugling just over the ridge where I had been earlier. Life is good.